The FT81x Arduino Driver has support for mono audio output with its integrated sound effects as well as audio playback capabilites. To make proper use of this, an audio filter and amplifier circuit is required.
For prototyping purposes you can create a simple circuit using the LM386 audio amplifier IC: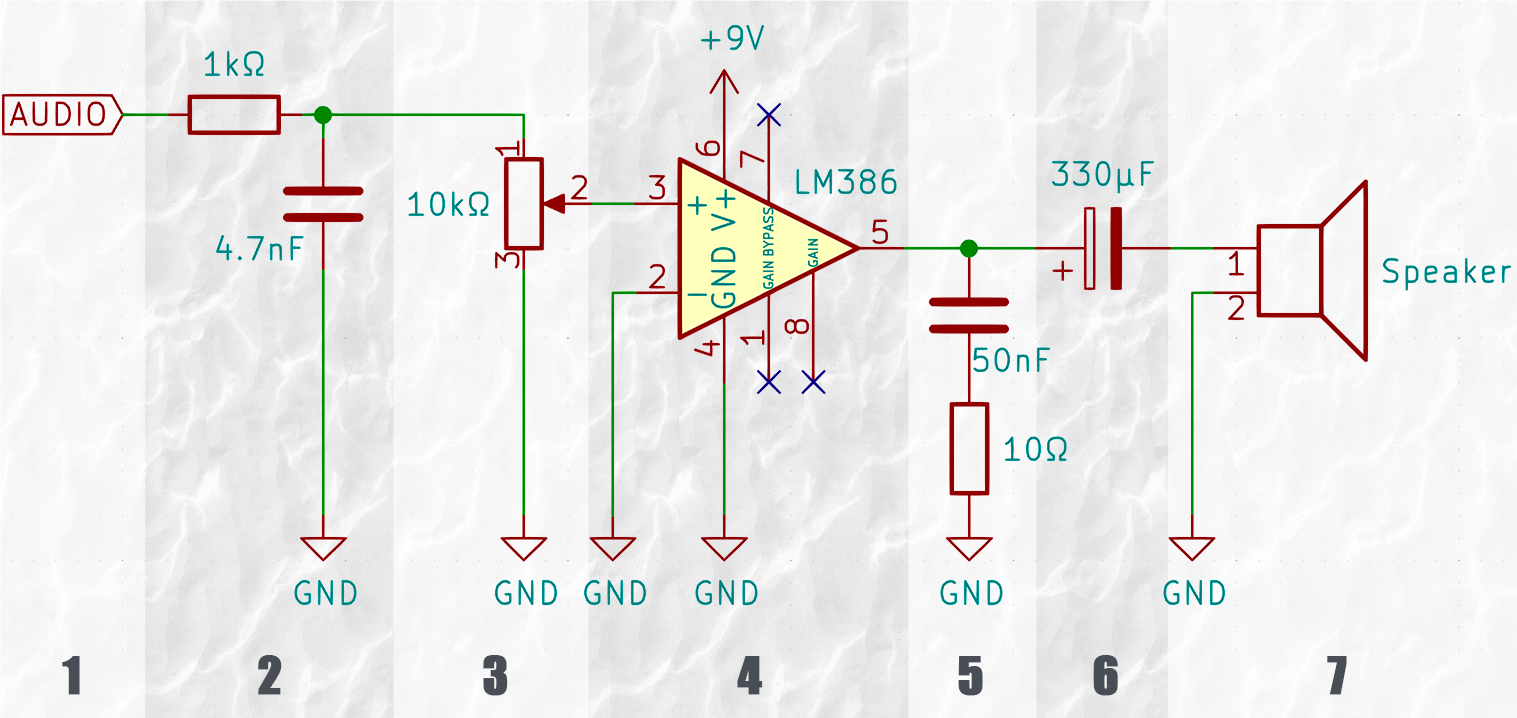 The circuit above consists of the following parts:
The audio input signal coming from the FT81x Arduino Driver board.
A low pass filter for filtering all the high frequency switching noise.
A 10kΩ potentiometer to act as a volume control.
The LM386 audio amplifier with a 9V power supply.
A Zobel Network for impedence control of the speaker.
A polarized capacitor to block DC current.
A loudspeaker for the final audio output.
Some additional notes:
The power input of the LM386 may be increased up to 12V for less distorted output.
The value of the polarized capacitor in (6) can be anything from 220µF to 1000µF.
The above schematic laid out on a breadboard may look like this: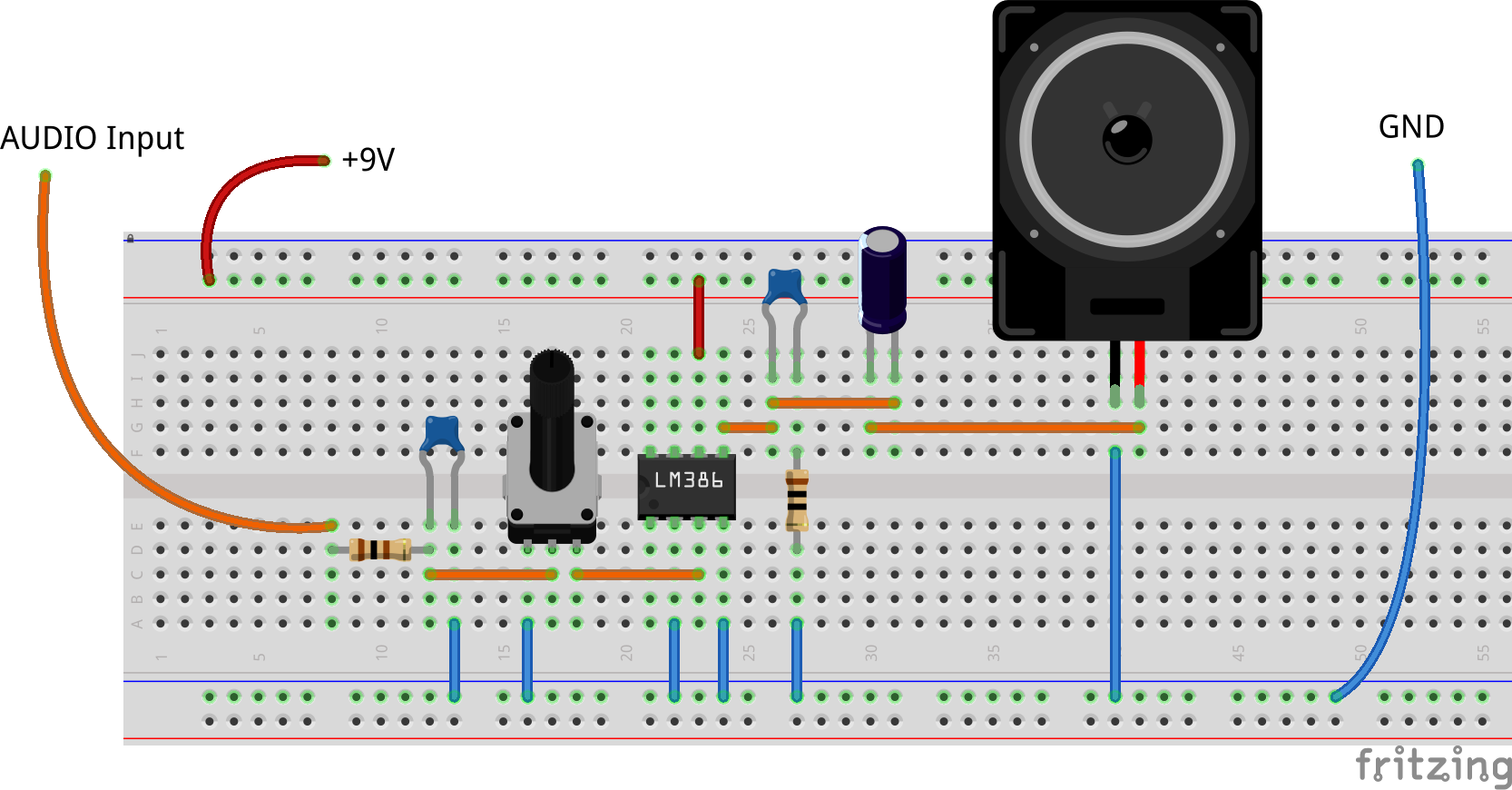 Be sure to connect all GND lines together and connect the audio output of the FT81x Arduino Driver board to the audio input of the amplifier circuit. Also, beware of connecting the 9V power supply to anything other than the LM386 as it may permanently damage the FT81x Arduino Driver board!
In order to test this setup, check out the Sound Effects Example Sketch of the Arduino library.